WWW Wednesday is hosted by
Taking on a World of Words
and basically, you just follow the following 3 questions:
What are you currently reading?
What did you recently finish reading?
What do you think you'll read next?
Currently reading:
The Demon King
by Cinda Williams Chima. To be honest, this has been a slow starter for me, but I've heard such wonderful things about it that I want to finish it. I'm hoping it picks up soon and drags me in, but I'm about half way through (and it's 500 pages!) and not much is capturing my attention yet.
Recently finished reading:
Days of Blood and Starlight
by Laini Taylor which is the second book in the Daughter of Smoke and Bone series. It had been a few months since I read the first, so it look me a while to get back into the story, but once I did I was swept away by Laini Taylor's writing and beautiful storytelling.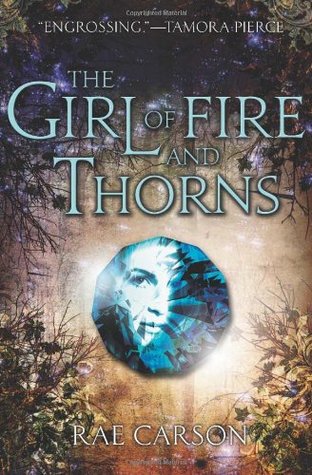 I've also recently finished
The Girl of Fire and Thorns
by Rae Carson and was pleasantly surprised about this one. I loved Elisa as a main character and the story was a brilliant set-up for the rest of the series whilst also containing lots of fast paced action. I'm really excited to carry on with this series!
Reading next:
I'm playing #bingobookathon over on Instagram (hosted by
nicole_in_neverland
) so my next book will come out of my bingo TBR jar!
Link me your WWW Wednesday post down in the comments so I can see what you've been reading recently!
Happy reading!