Fairest (#0.1) - Marissa Meyer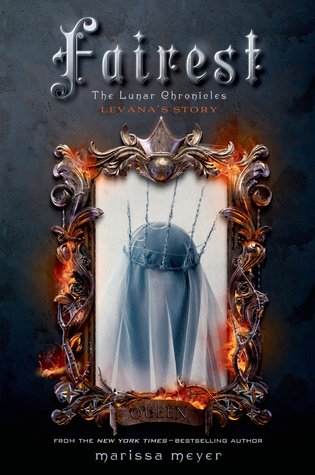 (Publication date: 27th January 2015)
Mirror, mirror on the wall,
Who is the fairest of them all?
Fans of the Lunar Chronicles know Queen Levana as a ruler who uses her "glamour" to gain power. But long before she crossed paths with Cinder, Scarlet, and Cress, Levana lived a very different story – a story that has never been told . . . until now. [Goodreads]
Why I'm Waiting
I cannot express how excited I am for this book!! The Lunar Chronicles is one of my all-time
favourite series and I'm so happy to be getting this fix of Queen Levana before Winter comes out later this year. I love reading from a villain's perspective, so this should not disappoint and we even get an excerpt on Winter itself...it's safe to say this has been pre-ordered for a while!
What are you waiting for this week? Let me know in the comments!