Does anyone else feel like 2015 is just THE year to clear your TBR pile as much as you can? I read 70 books in 2014, which although I'm very pleased with, I know I could have done better. That said, I've just been joining in with the Bout of Books readathon this week (and had SO much fun - check their website out
here
) and it has set my 2015 off to an amazing start in terms of reading.
I want to do so much more this year - I want to connect with more bookish people, read as much as I can and.... try and do something with this blog. I was starting to build this up a bit last year but unfortunately it crashed and burned around me as I put too much on my plate. I wasn't happy the direction it was taking and the pressure I was putting on myself to get a certain number of posts out. Obviously, it didn't last long and I lost my interest. I've always kept it open because for me it still felt like it was something I wanted to pursue and I really liked my blog name! So I've decided to try again (which I'm actually really excited about this time) and blog the way I want to. That may mean not forcing myself to review EVERYTHING, I might do mini-reviews, or just mention how I felt about a book. I want to try discussion posts, TBR's, challenge updates and monthly wrap-up posts. I also really want to connect with other bloggers a lot more than I did and just fall back in love with everything to do with this community - because I know it's a great one :)
So to start back again I wanted to post my:
TBR for January:
Rebel Belle - Rachel Hawkins
A Thousand Pieces of You - Claudia Gray
Cress - Marissa Meyer
Obsidian - Jennifer L. Armentrout
Review Book: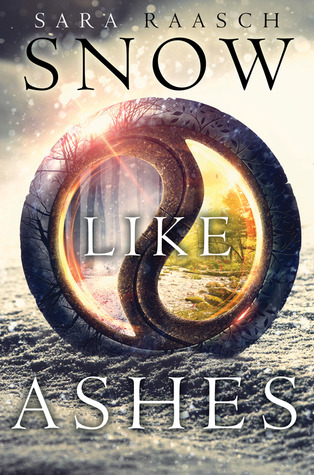 Snow Like Ashes - Sara Raasch
TBR Jar Pick:
Fire and Flood - Victoria Scott
I will also be participating in Read-Your-Book-Shelf-A-Thon (RYBSAT) which will be happening from 16th January to 23rd January and is hosted by
Miranda at BooKss101
so I will be posting a special TBR for that nearer the time.
Look out for my monthly wrap-up to see an overview of my reading month!