I definitely love to read the book before the movie and then if I've loved reading it I really can't wait to see the film adaptation. Like every reader, I picture the characters and world in my head and all I want is for them to come alive - it's so exciting when the director and cast nail it.
When making my list I realised there weren't many that I disliked so much that I would describe them as awful so I've done the best adaptations :)
The Best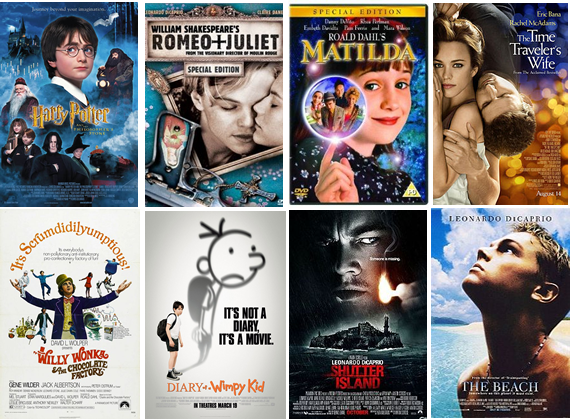 1. Harry Potter - I loved all of them, but the first one will always be special. I could finally see the Harry Potter world from my 8 year old imagination come true and it held up really, really well - it just felt...well...magic ;)
2. Romeo and Juliet - The Baz Luhrmann version. When I was struggling to get to grips with Shakespeare in high school, this film just made everything click into place. I finally saw why the play was so good and I became hooked. Shakespeare ended up being my favourite writer to study at uni and of course...Leonardo DiCaprio always helps!
3. Matilda - This film just perfectly captured everything special about the book. I think all book-lovers have wished that the premise of this movie would come true!
4. The Time Traveler's Wife - I loved this book so much and the film just seemed to get it. So heartbreaking and emotional.
5. Willy Wonka and the Chocolate Factory (1971) - I love watching this adaptation, over and over again. It just feels as though you've jumped straight into Roald Dahl's classic.
6. Diary of a Wimpy Kid - I think all three of these films are fantastic and really do justice to the books. They're so funny and they've really helped get my students engaged in reading as they've all been dying to read the series.
7. Shutter Island - We read this in uni and were forbidden from watching the film when it came out until we'd finishing the book. I'm glad I waited, because the book is amazing but I'm so glad the film got the tone just right - full of suspense and very creepy!
8. The Beach - Again, this really just seems to take the book and make it into the most fitting film - a very subtle yet sinister story.
9. Bridget Jones' Diary - For me, this is both of the films. I know a lot of people don't like the second movie, but I really enjoyed it. Renée Zellweger is perfect for the part and the films definitely capture the spirit of the books. Bridget Jones really does seem to make it onto all my lists!
10. Sherlock - I love the two movies starring Robert Downey Jr. and Jude Law (swoon) but the BBC TV series is definitely the best. Benedict Cumberbatch was a genius casting decision and the series really catch everything about the books.
The Worst
Two that I have to say I hated though was Tim Burton's Alice In Wonderland and Charlie and The Chocolate Factory. Eugh!! They just felt too crazy and really ruined everything about both of these books and their previous amazing movies for me.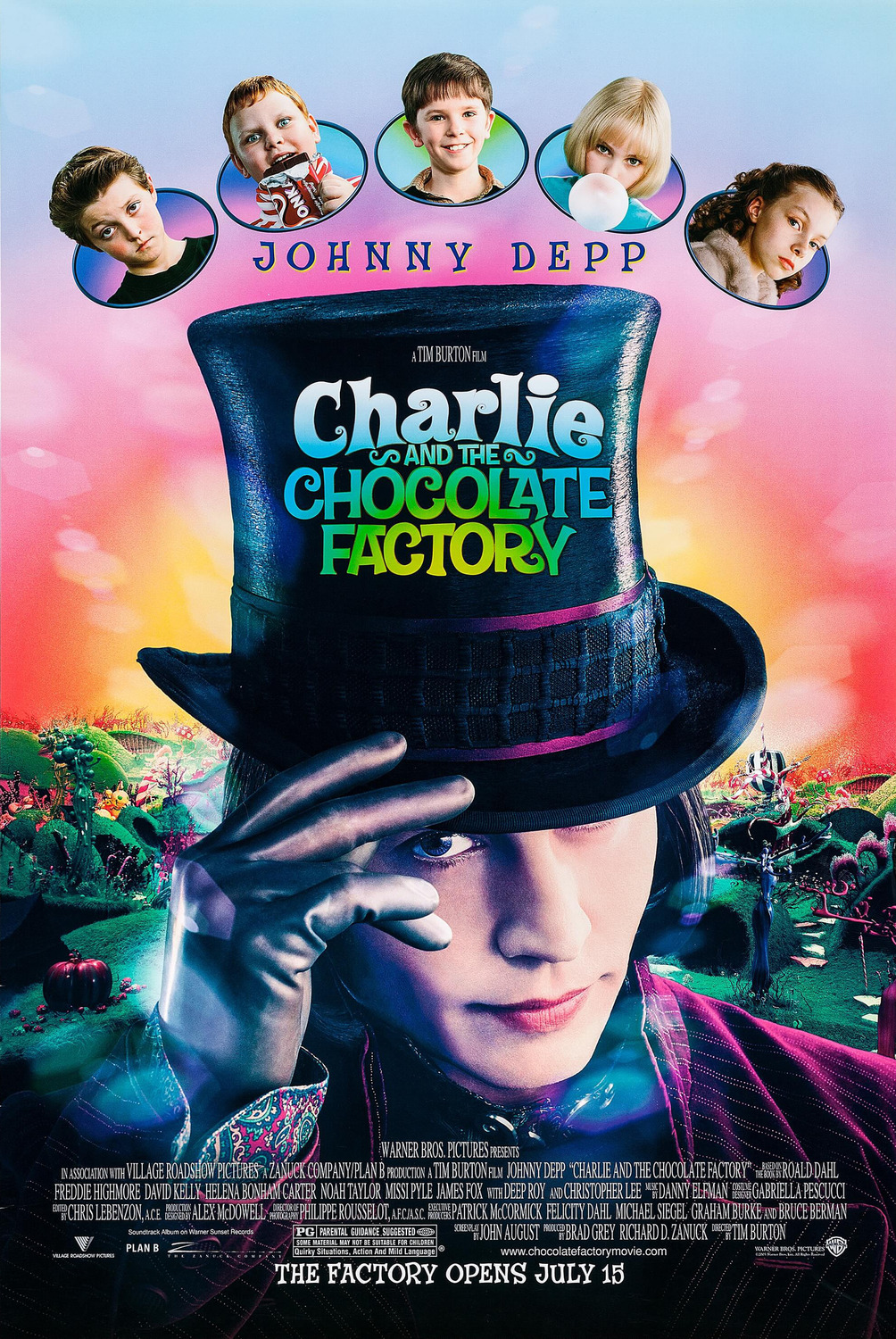 I'd never realsied before how much Leonardo DiCaprio stars in book adaptations and how much I love them - and how much I hate Johnny Depp in them!