Top Ten Books I've Read So Far In 2013
In no particular order:
2.
School Spirits (School Spirits #1)
by Rachel Hawkins - My first Rachel Hawkins and I loved it! She's a really great writer who had me swept up in the story from page one. I'm going to have to read the Hex Hall series soon!
3.
Hopeless (Hopeless #1)
by Colleen Hoover - I did a review on this a couple of days ago - it's one of my all time favourite books. An emotional rollercoaster and a fantastic read.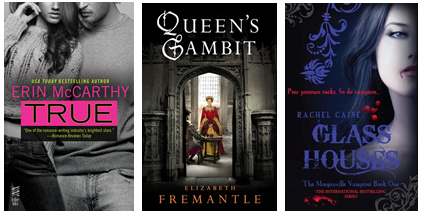 4.
True
by Erin McCarthy - A tale of girl meets damaged boy but one that I felt was very fresh and exciting - a definite recommended read.
5.
Queen's Gambit
by Elizabeth Fremantle - My first historical novel in a long time, I won this in a Goodreads competition and didn't know what to expect. What I got was drama, intrigue and passion - a real page-turner.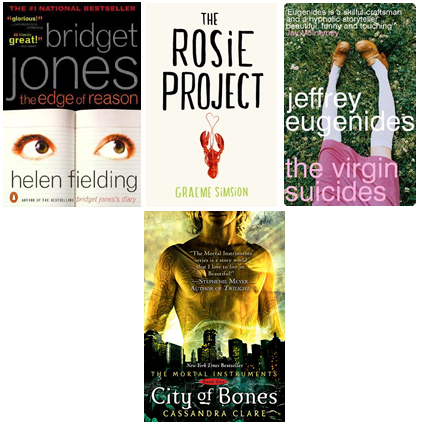 7.
The Edge of Reason (Bridget Jones #2)
by Helen Fielding - I'd only read the first Bridget Jones, many years ago, and thought I'd better get round to reading the second one! Laugh-out-loud funny with some truly cringey scenes from a well-loved, endearing character.
8.
The Rosie Project
by Graeme Simsion - A very clever book, it follows Don - a man learning to let go and love whilst living with Asperger's. Very warm and funny, it hits all the right spots if you're looking for an unconventional love story.
9.
The Virgin Suicides
by Jeffrey Eugenides - Very haunting and beautiful. Dreamlike prose interspersed with dark humour to provide a very subtle yet magical read.
I hadn't realised how many series I've started off this year! There's still so much that I haven't got round to reading yet, of course, and one massive thing I noticed when looking at books I've read this year was how many I rated quite low. I hate feeling like I've wasted my time on a book when there's so many amazing ones out there still to be read.

What made your top ten this week? Leave me a link and I'll be sure to check it out.