WWW Wednesday is hosted by
Taking on a World of Words
and basically, you just follow the following 3 questions:
What are you currently reading?
What did you recently finish reading?
What do you think you'll read next?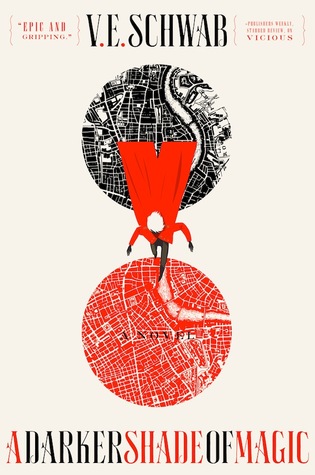 Currently reading:
A Darker Shade of Magic
by V.E. Schwab. I'm enjoying this so far but not had much chance to read it recently, and I really don't want that to affect my thoughts on it! It feels like the kind of book you have to read in a couple of sittings, but we'll see!
Recently finished reading:
The Demon King
by Cinda Williams Chima. This was such an up and down reading experience for me. I really didn't get into it at first - I found it slow going with not much action or plot movement, but I kept plodding on because it has such good reviews. I then got to the last 100 pages and I really started to love the story. Now that I've read this first one, I think the rest of the series will really take off, so I will definitely be carrying on with the series!
Reading next:
I'm playing #bingobookathon over on Instagram (hosted by
nicole_in_neverland
) so my next book will come out of my bingo TBR jar!
Link me your WWW Wednesday post down in the comments so I can see what you've been reading recently!
Happy reading!